Logitech have released details of an external keyboard accessory for Samsung's new 10.1" Galaxy Tablet.
Much like the external keyboard for the Asus EEE Transformer tablet, users can benefit from increased typing speeds, and the keyboard will also function as a case.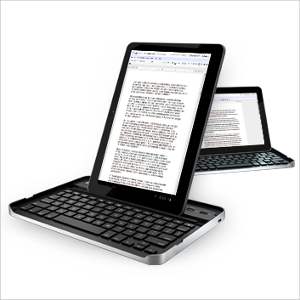 With two formats, landscape and portrait - we think this case looks pretty cool!